Our work with Pure Glow required a deep understanding and strategy for where the company was headed. It was evident that there was a need for a graphic approach that would allow for variation, quick application and consistency.
We adopted two typefaces from Klim Type Foundry that would be used across all branded applications and formed the typographic, graphic and colour style guides that would ensure a unified look as the company grew its collateral.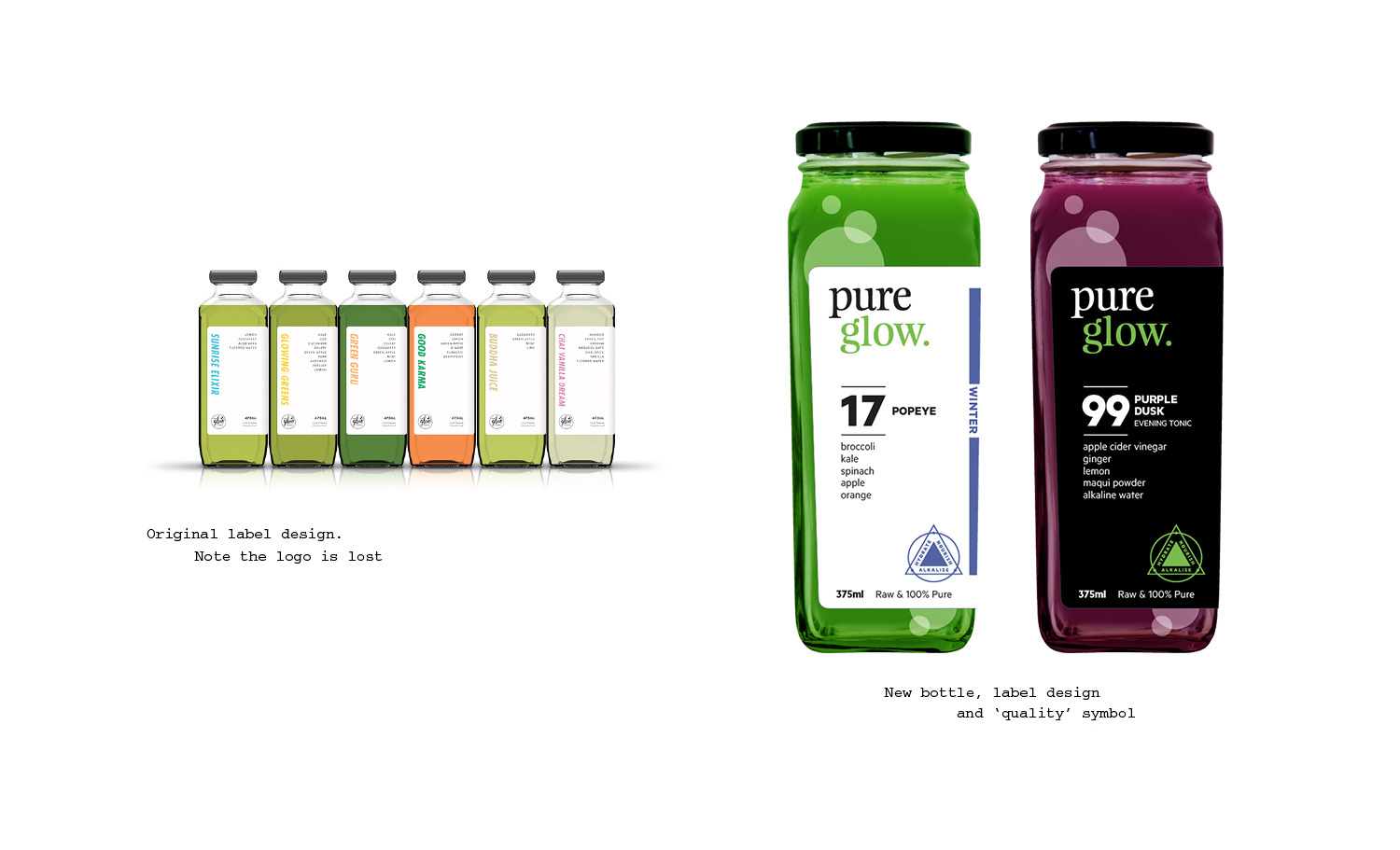 The online store is Pure Glow's primary platform for doing business.
Rather than customising the site in full, we chose to utilise the Shopify platform which has rather adaptable e-commerce features. This was important as we required unique logic to handle the many variations attributed to Pure Glow's juices and products.
Wireframes assisted in relaying the intentions of the shopping experience. Site analytics taken from the former site helped when considering the user experience for our site build.